Leading the way
in trade finance
Whether you're trading internationally or just here in Cambodia, we can help with all your trade finance needs. As ever, our experienced Relationship Managers can advise on your needs and provide the right products and services to make sure that your transactions go smoothly every time.
Letters of credit help importers and exporters to reduce risks and facilitate more secured purchases and sales transactions. BRED Bank has a great deal of experience in this area and can provide the funds and the appropriate documentation to make sure your trades are executed efficiently.
Trust receipts allow you to finance payments on letters of credit when they are due, financing any working capital gap you might have. Again, if this service is required, we can help.
It's always worth noting that, as part of a very successful international banking group, BRED Bank has a very strong credit profile.

Your business could leverage this to issue various types of bank guarantees including: Bid Guarantees, Performance Guarantees, Advance Payment Guarantees, Retention Guarantees, Payment Guarantees, Defect Liability Guarantees, Shipping Guarantees, and Standby Letters of Credit.
We also offer documentary collection services where we collect payments from importers and release the relevant commercial documents to the importer based on the remitting bank's instruction either on a Documents against Payment or Documents against Acceptance basis.
See how much it could cost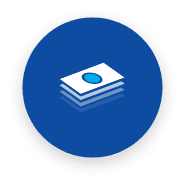 $0
Estimated monthly repayment
Calculations provide an estimate only. BRED Bank Cambodia does not guarantee monthly repayments stated in above calculation. For those interested in a home loan with BRED Bank Cambodia, we encourage you to have BRED contact you to discuss your individual situation and explore the best option for you.
Want to discuss your estimate? Why not request a call back today? Our team can talk through your options and start your loan application right away.